Articles
Road-Parcel Situations and Property Analysis of Neighborhoods in Çukurova Regional Airport Project after Land Consolidation Projects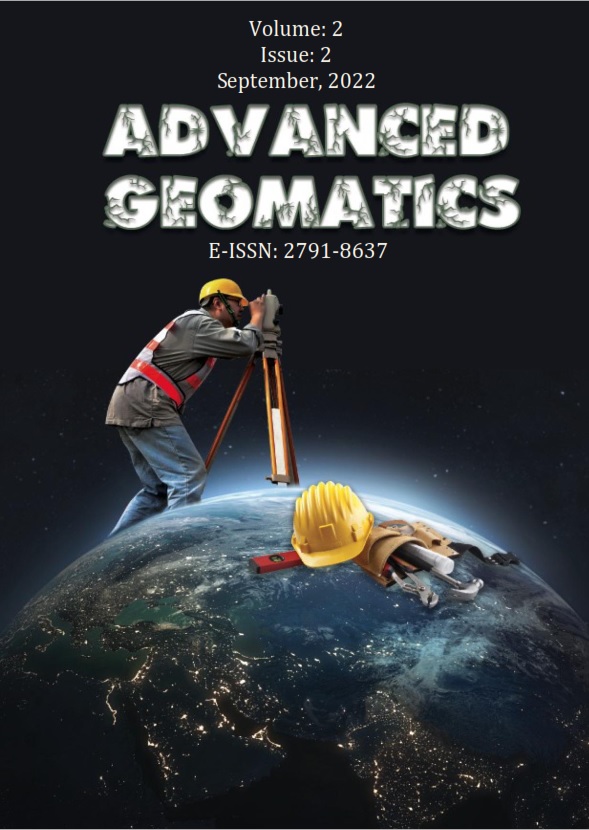 Published 2022-09-28
Keywords
Land Consolidation

,

Expropriation

,

Airport Construction

,

Property Analysis
How to Cite
Erdem, N., & Güdül, R. (2022). Road-Parcel Situations and Property Analysis of Neighborhoods in Çukurova Regional Airport Project after Land Consolidation Projects . Advanced Geomatics, 2(2), 30–36. Retrieved from https://publish.mersin.edu.tr/index.php/geomatics/article/view/348
Copyright (c) 2022 Advanced Geomatics
This work is licensed under a Creative Commons Attribution-NonCommercial-ShareAlike 4.0 International License.
Abstract
The construction of Çukurova Regional Airport, which is being built in Tarsus district of Mersin province and will be the second largest airport in Turkey with a capacity of 30 million passengers when completed, continues to work on the lower and upper structure. It is planned that the project will be completed and put into service within 2 years. It is aimed that the fragmented, scattered, distorted shaped parcels in Çiçekli, Karsavuran, Ballıca, Kargıli and Çağbaşı neighborhoods within the scope of this project will be brought together and turned into more regular and suitable parcels for use. In addition, in relation to these parcels, it is aimed to combine and reorganize in accordance with the principles of modern agricultural management and the development of irrigation services together with in-field development services. In this study, the project region and the studies were introduced, economic analysis of the old and new situation with maps and screenshots supporting the new Land Use situation and ownership structure to be formed, and it is aimed to create an academic base for similar projects to be carried out after that. 
References
Arıcı, I., Kirmikil, M. Gündoğdu, K. S. & Aslan Ş.T. (2017). Necessity of Land Consolidation, Opportunities, Place and Importance of Biosystems Engineers in These Studies. Gaziosmanpaşa scientific research journal.
Arslan, H. & Tunca, E. (2013). The effects of land consolidation on the performance of irrigation projects. Anatolian Journal of Agricultural Sciences 28(3): 126-133.
Boyraz. Z. & Üstündağ, Ö. (2008). The importance of land consolidation studies in rural areas. e -Journal of New World Sciences Academy.
MGS (2009). Project Consultancy Engineering Trade Ltd. Sti. Çukurova Regional Airport Environmental Impact Assessment Application File.
Official Gazette (1984). Agricultural reform law on land arrangement in irrigation areas (Article 3), TR Official Gazette, 18592, 1 December 1984
Turker, M. (2010). Land and agricultural reform practices in the world and in our country. Third Sector Cooperatives,2010, 45, (3): 38-57
URL_1. https://www.tarimziraat.com/faydali_bilgiler/toprak/404- land_siniflandirmasi.html. Accessed January 1, 2021.
URL_2. https://acikders.ankara.edu.tr/pluginfile.php/122104/mod_resource/content/0/Subject5.3.AraziDerecelenenSiniflandirma.pdf. Retrieved March 25, 2021.
URL_3. http://www.mersinsensin.com/ Accessed January 2, 2021.
Ustaömer, TC and Şengür, F. 2018. International Competitiveness Analysis of the Turkish Airport Sector. Journal of Mehmet Akif Ersoy University Institute of Social Sciences.